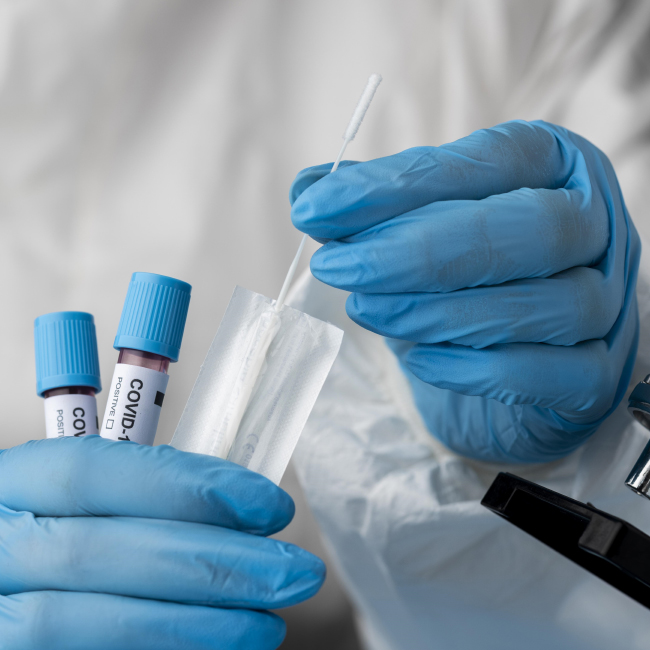 Covid 19
Due to COVID-19, visitation may be restricted depending on the current circumstances. Visitation guidelines will be monitored on a per patient basis, depending on each patient's current medical status and individual needs.
Big South Fork Medical Center's main priority is the wellbeing and recovery of our patients. We ask that guests exercise special courtesy and sensitivity when scheduling visits to our facility.
Inpatient Visiting Guidelines
General visiting hours for our Inpatient Unit are 8 a.m. to 9 p.m. Thank you for your cooperation in observing this schedule and any other visiting restrictions posted within the facility in the interest of individual patients.
Emergency Room Visiting Guidelines
Each patient in our Emergency Department may have 1 adult (age 18 or older) with them due to space limitations. Visitors may 'swap off' with each other. To prevent overcrowding, "visitor exchange" must occur outside the ER.
Groups will not be permitted to enter the ER with a patient. Special circumstances will be reviewed on a per patient basis and alternative allowances may be permitted by the clinical provider.
Emergency Room Visiting Guidelines
Emergency Room Visiting Guideline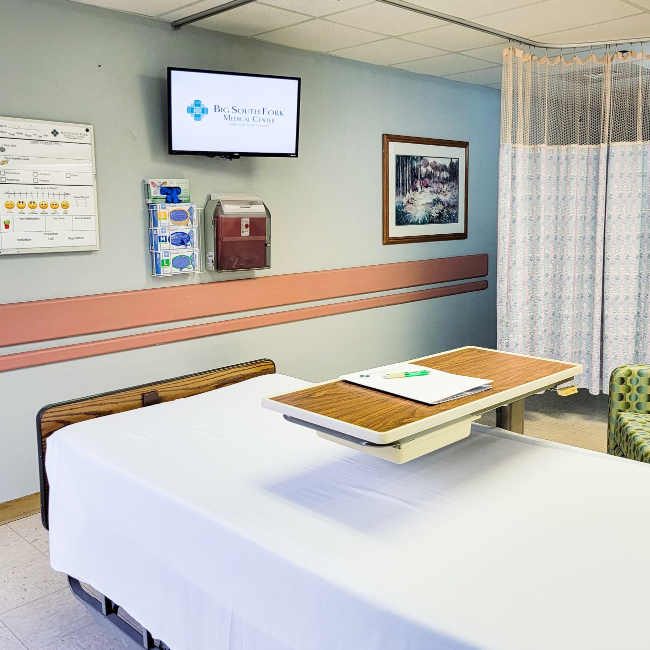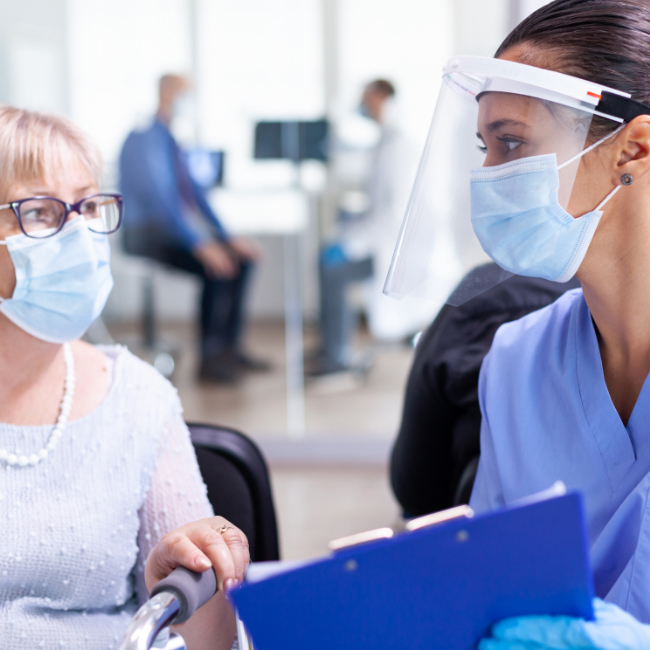 Mask Guidelines
Anyone receiving care, visiting or working at Big South Fork Medical Center must wear a mask to keep themselves and others safe in both clinical and non-clinical areas. This requirement includes patients, visitors, employees, physicians and volunteers. This is true even if you are fully vaccinated. While vaccination rates have increased, the CDC continues to recommend mask-wearing in healthcare facilities to protect vulnerable patients and visitors.
Please use the hand sanitizing stations located throughout the hospital during your stay in an effort to keep employees, patients and visitors safe.